Graces and Prayers for the Earth
These graces and prayers for the Earth come from different cultures and religions around the world. To contribute your own grace or prayer for the Earth, or to read what others have sent in,
click here.
For a gift from GreenHeart Education, download a set of these graces as table cards (for a school garden harvest luncheon, for example). Be sure to scroll down to see the earth prayers. Simply print the pdf on heavy paper or card stock, fold in half, and set on your tables. Your students might enjoy decorating them first.

May all I say and all I think
be in harmony with thee,
God within me,
God beyond me,
maker of the trees.
— Chinook prayer, Pacific Northwest Coast, North America

Lord, the air smells good today,
straight from the mysteries
within
the garden
of God.
The trees in their prayer,
the birds in praise,
the first blue violets,
kneeling.
— Rumi


It's harvest time,
It's harvest time,
How rich is nature's yield
In fruit of earth
And bush and tree,
From orchard, farm and field.
It's autumn time,
It's autumn time,
When leaves turn gold and red.
In smiling sky
And land and sea
God's glories are outspread.
It's Sukos time,
It's Sukos time,
This day of our Thanksgiving.
We hymn the praise
Of God above
For all the joys of living.
— Israeli Sukos Song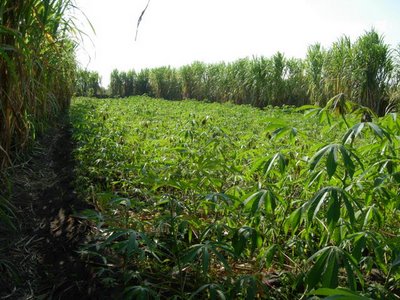 How strong and good
and sure your earth smells,
and everything that grows there.
Bless us, our land,
and our people.
Bless our forests with mahogany,
wawa and cacao.
Bless our fields
with cassava and peanuts.
Be with us in our countries
and in all of Africa,
And in the whole world.
— Ashanti prayer (Ghana, Africa)


Thank you for the apples like berries
that color the trees and the sky.
I want to leap and talk
and then sleep in the air
where your fruits ripen and dance.
Mother of earth, this is my prayer!
Oh yes — at night
when we turn from father light
please cover my cloud bed
with your phosphorescence.
Thank you for your apples.
— Small Prayer by Scott Chaskey, North America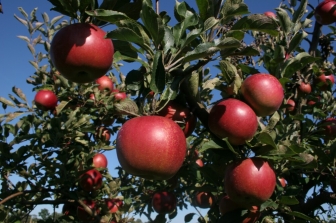 O Lord
Let my spirit
glow
so brightly,
that darkness
will disappear.
— Islamic child's prayer, Pakistan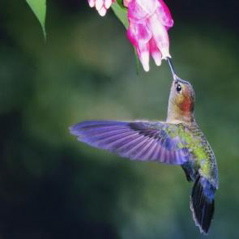 All you creatures with wings,
Eagle and Bee,
Ichneumon Fly and Wren,
as you fly on our Mother's breath,
I, your little sister,
ask you,
carry my heartbeat morning prayer
in your wingbeat:
"How I love you —
How I thank you —"
Carry it up to our Mother's lap,
carry it into our Father's ear,
carry it
tree times around
the belly of the Earth.
—Megan Boyd, North America


Flying out from
the Great Buddha's nose:
a swallow.
— Issa, Japan
i thank You God for most this amazing
day:for leaping greenly spirits of trees
and a blue true dream of sky; and for everything
which is natural which is infinite which is yes
— e.e. cummings, North America
Blessed art Thou
O Lord our God
King of the world
who makes the fruit
of the tree.

Blessed art Thou
O Lord our God
King of the world
whose word makes all
things on earth.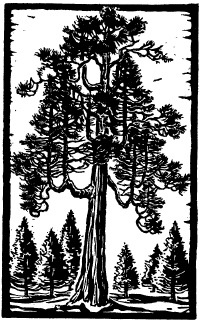 Blessed art Thou
O Lord our God
King of the world
who brings food
out of the earth.

Blessed art Thou
O Lord our God
King of the world
who gives clothes
to cover our bodies.

Blessed art Thou
O Lord our God
King of the world
who makes sweet smelling
wood and plants.

Blessed art Thou
O Lord our God
King of the world
who has kept us alive
until now so we may
find joy in what has
just come to us.

Blessed art Thou
O Lord our God
King of the world
who has created
the wonderful things of
earth and heaven.
— Hebrew prayer, North America


When true simplicity is gained,
To bow and to bend
We will not be ashamed.
To turn, turn
will be our delight,
'Til by turning, turning
we come round right.
— Simple Gifts, a Shaker song, North America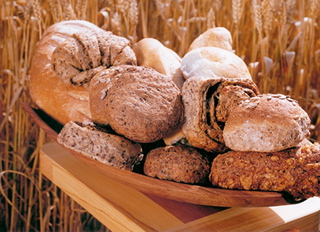 Mother of Plenty,
Bless this Bread
Father of the Grain, Lend Your Seed
Let it nourish Heart and Head
Let it nourish Thought and Deed
Let its breaking be a Spell
That hungry mouths be fed as well
And let its eating keep Us Free
As is our Will
Blessed Be!
— Wiccan prayer

PRAYERS FOR THE GULF OIL SPILL DISASTER
AND THE TRAGEDIES IN JAPAN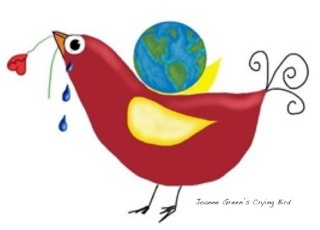 In you O God, all things are possible. Grant us wisdom and integrity, knowledge and strength to do what is needed in this tragedy. We acknowledge your great gift of all life, and become co-creators with you when we live in responsibility and love to all you have created. Amen.
— Mary Ann Peterson
I offer the sorrow in my heart for this desecration of the waters of Mother Earth into the agency of Fire, where it may be transformed in prayer and carried upward to the Heavens. This sorrow is an expression of the love and intimate connection with Mother Earth. May any tears of sorrow cleanse us of the sense of separation from Her. May our intentions be received by the Celestials and lead to a restoration of balance to our planet. So be it.
— Linda Lauretta

What "Prayer for the Earth" Helps You During These Times?
The Earth is bountiful, but it's hurting. People are hurting. Have you found — or perhaps written — a prayer for the Earth that soothes you when all the environmental news is frightening? Or one that helps you remember to be grateful for all the blessings we still have? Please consider sharing it here with others — we all need a spiritual lift at times.
Prayers for the Earth Shared by Others
Click on the links below to see the Earth Prayers contributed by other visitors to this page...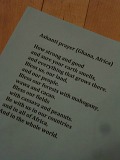 Don't forget to
download your
set of these
graces and prayers
for the Earth!


Return from Prayers for the Earth to Saying Grace Together

Return to Sustainable Family Development

Go to GreenHeart Education Homepage